GROUNDWORK FOCUSES ON THE LATEST EDUCATIONAL PHILOSOPHIES AROUND HOW PLAYERS LEARN AND PROVIDES DETAILED TECHNIQUES TO IMPROVE OUTCOMES FOR PLAYERS AND COACHES.
THE DIFFERENCE LIES IN PROVIDING COACHES WITH STANDARDS ALIGNED TO AGE GROUPS INDICATING A LEVEL OF ACHIEVEMENT IN WHICH TO INSTRUCT PLAYERS TOWARDS.
THESE STANDARDS ARE THEN LINKED TO STRUCTURED DRILLS WHICH FOCUS ON SPECIFIC KEY AREAS OF PERFORMANCE ALLOWING THE COACH TO PERSONALISE THE LEARNING ENVIRONMENT TO MEET THEIR GOALS AND OBJECTIVES.
A GROUNDWORK COACHING RESOURCE PROVIDES DETAILED INFORMATION FOR COACHES IN GIVING APPROPRIATE SKILL INSTRUCTION, FEEDBACK, QUESTIONING, EVALUATION AND REFLECTION ON PERFORMANCE IN WHICH THE LATEST RESEARCH SHOWS IS THE MOST EFFECTIVE WAY TO ACHIEVE OUTCOMES FOR AN INDIVIDUAL, TEAM OR CLUB.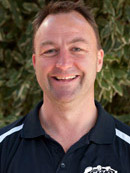 Glenn Wilkins
Glenn Wilkins is an educator with an extensive football background; with over eighteen years' experience exerting leadership in both Education and Football.
After being drafted to the Melbourne Football Club in the late 1980's, Glenn spent four seasons with the Werribee Football Club in the VFA, culminating with a premiership in 1993.
In 1996, Glenn began his coaching career with Sebastopol Football Club in the Ballarat Football League where he coached for three seasons. In his first year, he won the Henderson Medal, the BFL League Best and Fairest Award. After a four year sabbatical travelling overseas, he returned to football resulting in a premiership with Redan Football Club in 2003.
In 2004-05, he coached Donald Football Club in the North Central Football League with instant success. This resulted in a premiership and another league best and fairest award (Feeny Medal) in his first year.
At the conclusion of the 2006 season and with another premiership, Glenn retired as a player to pursue his passion of coaching, particularly with regard to development. He became involved as an Assistant Coach at North Ballarat from 2007-2008 in the VFL (Premiers in 2008), originally as a backline coach before becoming Development Coach.
In 2009-10, Glenn was appointed the Head Coach of the North Ballarat Rebels in the TAC competition, where a major component of his job description was to develop young players, both personally and as footballers.
In 2012, he was the Director of Football at Ballarat Grammar and from 2014-2016, he was the Senior Coach of the East Point Football Club in the Ballarat Football League. In both of these roles, this program was successfully implemented.
Glenn has presented at the AFL National Coaches Conference on several occasions, as well as countless Level 1 and Level 2 Coaching Courses.
As an accredited Level 3 High Performance Coach and a qualified teacher, Glenn has a wealth of experience in this field of developing young people.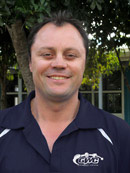 Craig McBrien
Craig McBrien is Deputy Principal at Park Ridge State High School in Queensland where he established an AFL school of excellence. Craig is a qualified Health and Physical Education teacher who has a vast amount of experience in school leadership and coaching in a variety of settings.
After growing up in Albury and playing for Lavington Football Club in the Ovens and Murray Football League, Craig moved to Wollongong to study a Bachelor Degree in Physical Education. He played for Campbelltown Football Club in the Sydney Football League, winning back to back premierships in 1994-95. In 1996-97 he played in the ACTAFL competition before returning to Lavington where he played in the Ovens and Murray League Grand Final in 1998.
In 1999, Craig taught in the United Kingdom and joined the North London Lions in the BARFL (British Australian Rules Football League).   Craig went on to captain coach the North London Lions Football Club to their first BARFL premiership.
After returning home, Craig captained coached the Campbelltown Football Club in the Sydney Football League to their first Villas Cup premiership. He then moved to Queensland, where he played two more seasons before retiring.
In 2008 to 2010, he coached at Morningside Football Club as both a Senior Assistant and Development Coach, and played an integral part in the club winning the State League Premiership in both seniors and reserves.
Since 2012, Craig has been prominent in AFL Coach Education presenting at a number of coaching courses both within Queensland and across Australia. He has consulted with a number of football clubs in coach development and was recently appointed as the Player and Coach Development Manager at the Morningside Football Club in Queensland.